Courses Taught:
Biology 1 CP/ Biology 2 CP/ Biology 2 Honors/ Anatomy and physiology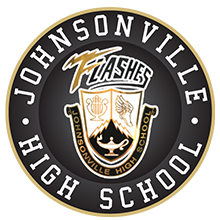 Hello there! Here is a little about me.
I go by Brad or Mr. Brad. I am from Hannah, married to my wife, Becky, and have two children, McCray and Chamblee Grace. I began my teaching career at JHS in the fall of 2021. I have a B.S. in Biology and a M.S. in Project Management. My past work experience includes selling insurance as an agency owner and agent, owning a gym and a restaurant, and working for an engineering company. For the engineering company I inspected coatings on various structures, mainly consisting of elevated water tanks, delineated wetlands, and operated a drone. In my free time I like to hunt, fish, and piddle around on my small farm. I am also currently serving as a deacon for Union Baptist Church in Hannah.
My multi-faceted experience has allowed me to meet and work with people from various backgrounds in numerous occupations. My goal in teaching is to help every student move forward during this phase of their life. Hopefully I can draw on my education, experience and personal background to help guide them in the right direction.
If you would ever like to contact me for a question, concern, or just to get to know me please do not hesitate.